Researchers have discovered unusual activity deep underneath the Earth's surface that could dramatically change life for all.
According to the science journal Nature Earth's magnetic field is shifting and causing the magnetic North Pole to "skitter" from Canada in the direction of Siberia instead.
"The magnetic pole is moving so quickly that it has forced the world's geomagnetism experts into a rare move," Nature reported.
The World Magnetic Model directs modern navigation systems and is widely to known to be a critical part of GPS systems in vehicles through to smartphone trackers and maps. It also deflects harmful radiation from space and holds water and Earth's atmosphere in place.
The current model was predicted to last until the year 2020 but the magnetic pole's sudden shift meant the model had to be updated immediately.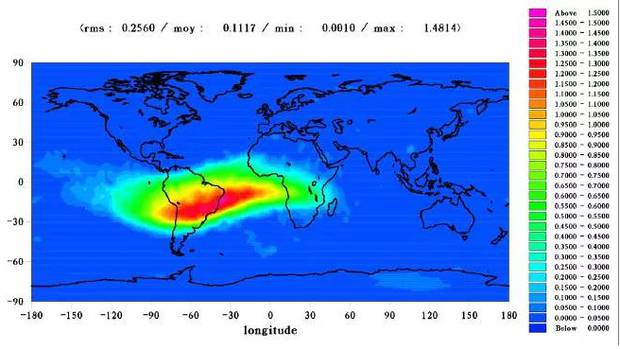 "They realised that it was so inaccurate that it was about to exceed the acceptable (safe) limit for navigational errors," Nature said.
Geophysicists from the British Geological Survey and U.S. National Oceanic and Atmospheric Administration (NOAA) conduct an annual check on the Earth's magnetic field.
"In 2016, for instance, part of the magnetic field temporarily accelerated deep under northern South America and the eastern Pacific Ocean," Nature said.
The north magnetic pole is constantly moving and in 1831 traveled 15km (9.32 miles) closer to the Arctic Ocean each year. Since the mid-1990s the pole's movement has accelerated to the present rate of about 55km a year.
"Geomagnetic pulses, like the one that happened in 2016, might be traced back to 'hydromagnetic' waves arising from deep in the core," Nature reports. "The fast motion of the north magnetic pole could be linked to a high-speed jet of liquid iron beneath Canada."
The molten river appears to be weakening the magnetic influence of the iron core beneath North America where an arctic storm was forecast to enter the West Coast and spread snow throughout the Rocky Mountains in mid-Jan., 2019.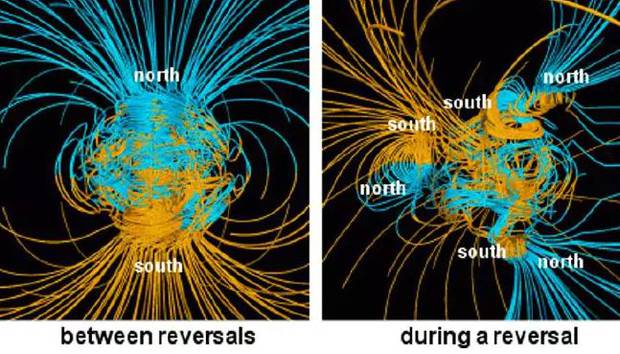 "The fact that the pole is going fast makes this region more prone to large errors," NOAA and University of Colorado Boulder Geomagnetist Arnaud Chulliat told Nature.
While sciences are adapting to the Earth temper, technology companies might soon have be alter their geographical data.
By Johnson Long